United States Bankruptcy Court
Welcome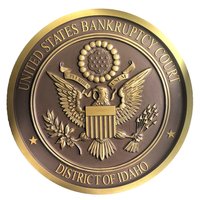 Welcome to the U.S. Bankruptcy Court for the District of Idaho.
We hope this website will provide useful information about the Court, its operations and its processes, and answer many of the questions you might have. Please let us know if you have suggestions to improve the site.
Below you can find the latest news from the Bankruptcy Court for the District of Idaho.

The calendar updates as new information becomes available and is subject to change without notice. To schedule a hearing, contact the courtroom deputies.


Proposed Dates for Chief Judge Joseph Meier 2020

Proposed Dates for Judge Terry L. Myers 2020
(Revised 6/16/20)

341(a) Meeting of Creditor Dates 2020

Judge Terry Myers' retirement
Aug 06, 2020

General Order 371 Assignment of BK Cases
Jul 31, 2020
Assignment of Bankruptcy Cases and Adversary Proceedings to Bankruptcy Judges

Lawyer Representative Applications
Jul 15, 2020
The new lawyer representative will be selected from the 4th District. See attached for further information.

FBA Brown Bag CLE - Tuesday, July 28, 2020
Jul 09, 2020
Effective Virtual Litigation and Mediation During the Pandemic via ZOOM

New General Order 370 renewing General Order 363
Jun 25, 2020

U.S.Trustee Program Extends Video Conferencing
Jun 19, 2020
U.S. Trustees Office continuing with video/telephonic 341a meetings through October 10th.

Print Me