Chief U.S. Magistrate Judge Ronald E. Bush
General Information
Updated on Jan 23, 2019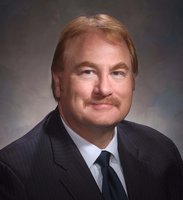 Ronald E. Bush is the Chief Magistrate Judge of the U.S. District Court for the District of Idaho, where he has served as a magistrate judge since October 1, 2008. Previously, he was a state district judge in Idaho's Sixth Judicial District with his chambers in Pocatello and prior to that he was a partner in the law firm of Hawley Troxell Ennis & Hawley, LLP, where he practiced law from 1983 until 2003 in the firm's Boise and Pocatello offices.
Judge Bush is an honors graduate of the University of Idaho and received his law degree from The George Washington University in Washington, D.C. He has held various positions of responsibility within the state and federal courts and currently is a vice chairman of the Ninth Circuit Magistrate Judge Executive Board and a member of the Ninth Circuit Courts and the Community Committee.
While a lawyer, Judge Bush served as a Lawyer Representative to the Idaho federal courts and to the Ninth Circuit Court of Appeals. He was an organizer and the first president of American Inn of Court No. 130, in Boise, Idaho. He served several terms on the board of the Federal Public Defender Organization for Eastern Washington and Idaho. He has been honored for his legal and community service by the Idaho State Bar Association, the Idaho Press Club, the Bannock Health Care Foundation, the Department of Health and Welfare Region 6 Behavioral Health Board, the Southeastern Idaho United Way and the Daughters of the American Revolution.
As a fifth-generation Idahoan and native of Idaho Falls, Judge Bush enjoyed his ten years of service as a member and chairman of the Idaho State Historical Society Board of Trustees. He was an organizer and first president of the Idaho Legal History Society, and continues on its board. Judge Bush was a member for many years and a past president of the Boise Philharmonic Master Chorale.

Print Me