Bankruptcy Judge Jim D. Pappas
General Information
Updated on Feb 20, 2018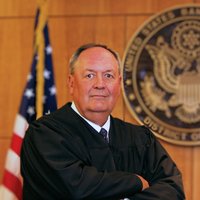 Judge Pappas is a graduate of Idaho State University and the University of Idaho College of Law in 1977. Prior to his appointment, Judge Pappas practiced throughout the Northwest in the area of commercial and banking law, as well as all aspects of bankruptcy law representing debtors, creditors, committees, and trustees in proceedings under all chapters of the Bankruptcy Code. He was a founder and is a past chair of the Bankruptcy and Commercial Law Section and Bankruptcy Section of the Idaho State Bar.
Judge Pappas was appointed to the bench in 1990, and was reappointed to a second term in 2004. He served as Idaho's Chief Bankruptcy Judge from 1993 to 2004. Judge Pappas served on the Ninth Circuit's Bankruptcy Appellate Panel, a court that reviews decisions made by other bankruptcy courts throughout the Western United States, from 2005-2015, serving as Chief Judge from 2010-2013.
Judge Pappas is a member of the American Bankruptcy Institute, a member of the Board of the National Conference of Bankruptcy Judges, is a Fellow in the American College of Bankruptcy, and served as an Associate Editor of the American Bankruptcy Law Journal. By appointment of the Chief Justice, from 2003-2009, Judge Pappas served on the Bankruptcy Judges Education Committee of the Federal Judicial Center designing educational programs for all bankruptcy judges. Judge Pappas lectures and writes extensively concerning bankruptcy law, as well as teaches at the University of Idaho College of Law.
Amie Duong (Pocatello, Boise): (208) 478-4129
Updated on Nov 05, 2020

Print Me