Bankruptcy Judge Terry L. Myers
General Information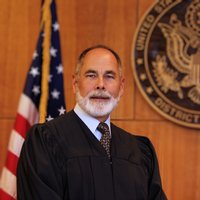 Judge Myers is an Idaho native. He received his undergraduate degree from Idaho State University in 1976 and his J.D. from the University of Idaho College of Law in 1980. After serving as a law clerk to the Honorable Joseph J. McFadden, Justice of the Idaho Supreme Court, and to the Honorable Merlin S. Young, United States Bankruptcy Judge for the District of Idaho, Judge Myers entered private practice in Boise, Idaho, in 1984. Judge Myers was appointed as a United States Bankruptcy Judge in 1998 and was the Chief Bankruptcy Judge from 2004 to 2019. He began his second, 14-year term in 2012. Judge Myers has served as an adjunct professor since 2010, co-teaching a bankruptcy course for the University of Idaho College of Law. He is a member of the National Conference of Bankruptcy Judges and the American Bankruptcy Institute.
Updated on Oct 02, 2019
Judge Myers is assigned, at random, approximately one-half of the bankruptcy cases and related adversary proceedings from the Southern Division, and all cases and adversary proceedings from the Northern and Central Divisions.
Hearings for bankruptcy cases and adversary proceedings are generally scheduled for the division in which the bankruptcy case was commenced. The Court may consider hearing matters in another location with the consent of all parties or in the interests of justice. Consult the courtroom deputy concerning the scheduling or location of any hearing, or regarding emergency or urgent matters.

Print Me