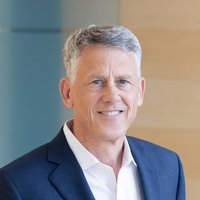 Bob Faucher is a partner and litigator with the Boise office of Holland & Hart LLP. Mr. Faucher represents parties in commercial and bankruptcy litigation, both in federal and state courts, as well as in out-of-court restructurings. Mr. Faucher has represented clients in lawsuits involving breach of contract, breach of fiduciary duty, lender liability, and use of derivatives, among other things. He also has experience in commercial transactions involving loans, collateral, sales of goods, licenses and other similar matters.
Mr. Faucher is an Idaho native. He is a Fellow in the Litigation Counsel of America, and has been named in Chambers USA: America's Leading Lawyers for Business in Bankruptcy/Restructuring 2007-2017; The Best Lawyers in America Bankruptcy and Creditor Debtor Rights/Insolvency and Reorganization Law 2013-2018 and Banking and Finance Law 2018; and Mountain States Super Lawyers Bankruptcy: Business 2011-2017. His undergraduate degree was from Yale University and he received his law degree from Harvard Law School.
Mr. Faucher is a member of the board of directors of the Commercial Law & Bankruptcy Section of the Idaho State Bar, and both the Federal and American Bar Associations. He is also a member of the American Bankruptcy Institute and the Bankruptcy/Insolvency Practice Group for TerraLex, a leading international legal network that connects firms across the world.
Appointed November, 2017
Term of Service: 2018-2020
Contact Information:
Robert A. Faucher (4th District)
Holland & Hart LLP
800 W. Main., Ste. 1750 | Boise, ID 83702
t. 208.342.5000 | f. 208.343.8869