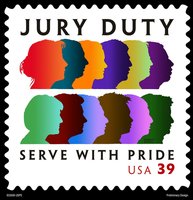 Welcome to jury service in the U.S. District Court for the District of Idaho.
Jury duty touches the lives of thousands of Idahoans each year. More than 16,000 people are summoned annually and each one has family, friends, employers and co-workers who are affected by their jury service.
Jurors perform a vital role in the American system of justice. The protection of our rights and liberties is largely achieved through the teamwork of judge and jury who, working together in common effort, put into practice the principles of our great heritage of freedom. The judge determines the law to be applied in the case while the jury decides the facts. Thus, in a very important way, jurors become a part of the court itself.
This site is designed to answer many of these concerns and give you an introduction into your upcoming jury service and the general nature and importance of their role as jurors.
The menu on the left provides links to specific information regarding jury service. We hope you find this helpful.